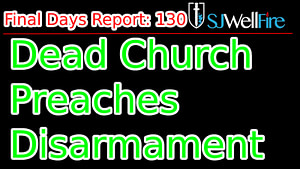 Dreams
History of Take the Guns to Genocide 
Go over the gun grab to democide (government genocide) history and the 10 stages of democide. Cover a dream of the harlot church pushing to disarm to save the kids that is a set-up for real Christians.  Will the apostate church preach Satan's agenda.
You can watch this video and others in full on our website: https://sjwellfire.com
Chat with us on Gab: https://gab.com/sjwellfire.If you appreciate our videos, please consider supporting us financially: https://sjwellfire.com/support/.
Read More »