End of days in the News
Is this planet x?   New excuse to poke you.    STDs are on fire.   Trump post says he is second
See More »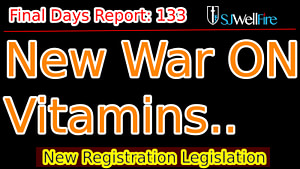 New Heart Issue Psyop and New War on Your Vitamins
⁣⁣What is the latest psyop to cover heart issues and it is hilarious? Why the war
See More »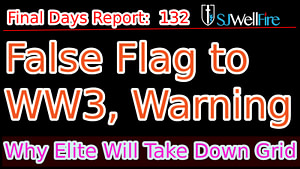 The Next False Flag I'm Preparing For – In the news big time
Crazy rolling grid down in the news. What is the purpose. What excuses
See More »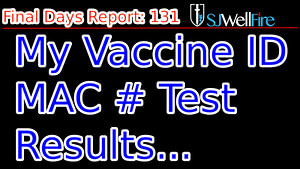 MAC address Evidence in the vaccinated 
What is a Mac address? What did I see with a Bluetooth scanner? Is this the Mark of the Beast?
See More »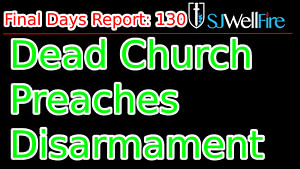 History of Take the Guns to Genocide 
Go over the gun grab to democide (government genocide) history and the 10 stages of democide. Cover a dream
See More »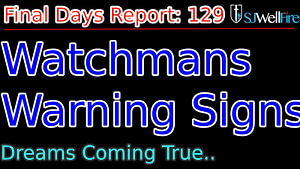 False Flag for Gun Grab before China / Russia invasion.. Had True Interference with the video
We cover multiple old dreams that appear to be coming
See More »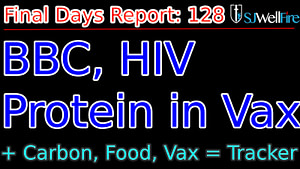 BBC Admits HIV in Vaccine and why It is there will Blow Your Mind
Cover why HIV protein is in the vax. Cover the Lancet VAIDs
See More »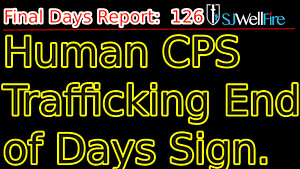 Human Trafficking is an End of Days Sign by CPS 
Cover Senator exposing cps human trafficking and how she ended up dead. Pedophiles run the world.
See More »
End of America Dreams Builds Upon 1933 Pastor's Vision
I'm a bit blown away with a Pastor from 1933 having a dream of 7 key events
See More »
Current Events and News with Commentary
SJWellFire: Final Days Report is your mainstream news filter grounded in Biblical principles. Under the National Defense Authorization Act, your political leaders rescinded the Smith Mundt Act, which now allows the centralized media to use propaganda on you. So, as the CNN news director said, "we use propaganda". Only 6 companies control over 95% of the news and have the same shareholders. Did you know that the headlines are the same around the world with the exact same numbers, like "666 people died in XYZ town" (fake news). We'll show headlines, and then give our point of view or explain how to interpret the news.
By providing current events from a biblical perspective, our Final Days Report sounds the alarm for end-of-days markers, like the Euphrates drying up and Wormwood coming in. We believe that Christians will have persecution and that they won't be raptured out of here. Fear not.
Browse all past SJWellFire Archived posts by month for all categories.